LAPIS Semiconductor Co., Ltd. adopts CloudTesting™ Service for demonstration of SDRAM equipped with output drivability adjustment function
LAPIS Semiconductor Co., Ltd. exhibited their high reliability SDRAMs at CAR-ELE JAPAN that was held from January 13 to January 15, 2016. On this exhibition, the CloudTesting™ Station CX1000D was used for demonstration of their SDRAM setup.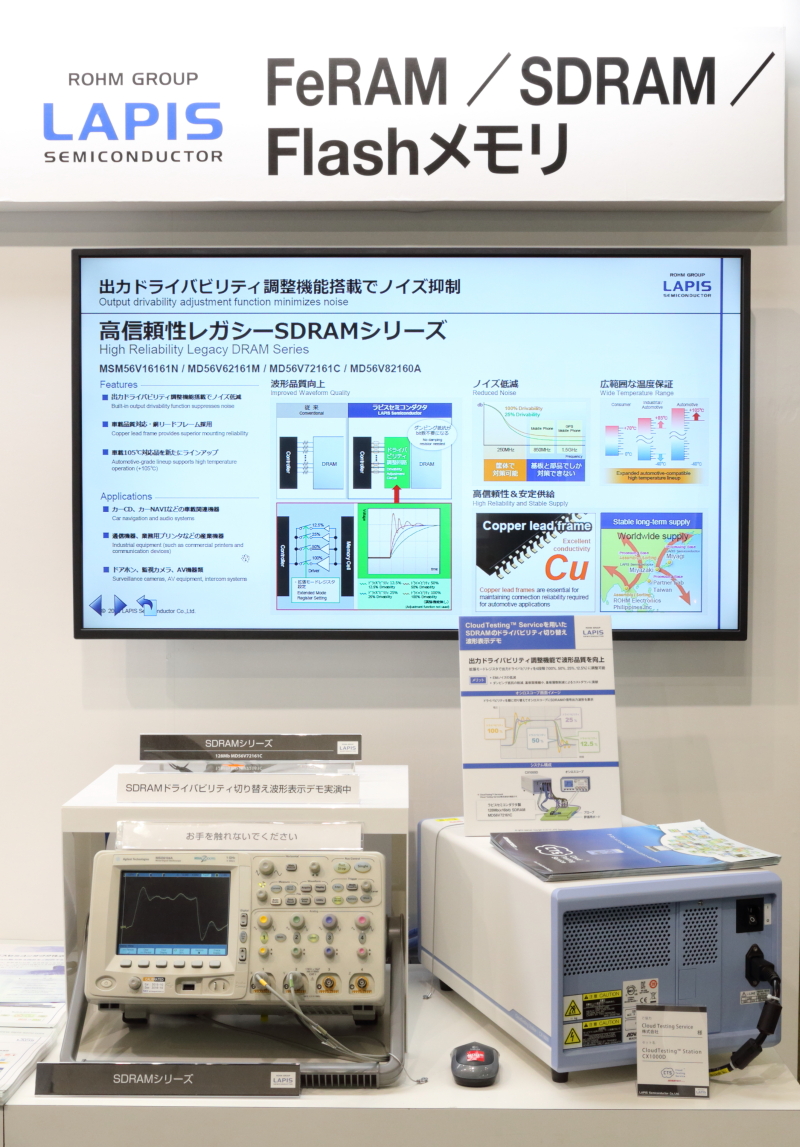 Appearance of Demonstration
Overview of high reliability SDRAMs
Main specifications
| | |
| --- | --- |
| Data Rate | SDR |
| Power Supply Voltage | 3.3±0.3 (V) |
| Memory Size | 16Mbit – 256Mbit |
| Data Bit | 16 |
| Package | TSOP(Ⅱ)50Cu or TSOP(Ⅱ)54Cu (depend on product) |
Key features of high reliability legacy SDRAMs
~What is output drivability adjustment function?
A DIMM comprises a series of SDRAMs, which consists of high driving capabilities in computing environments to send and receive data.
Recently, controller and SDRAM are often connected on a one-to-one basis. A load of such transmission lines is low compared to traditional SDRAM applications. If SDRAM, which has driving capability, is connected to such low load environment, it will cause ringing and radiant noise. Therefore, users have to connect SDRAM via dumping resistor or place components on their product for EMI prevention.
LAPIS semiconductor's high reliability legacy SDRAMs has an output drivability adjustment function that changes the current drive capability during read data output in 4 stages; 12.5%, 25%, 50% and 100%. The drivability can be changed by setting an extended mode register. By this function, dumping resistor and components for EMI prevention are no longer required so that cost and mounting area for SDRAM can be reduced.
Demonstration
SDRAM's connection to CX1000D changes the value of the SDRAM's extended mode register. As a result, the oscilloscope shows a different waveform output from the SDRAM.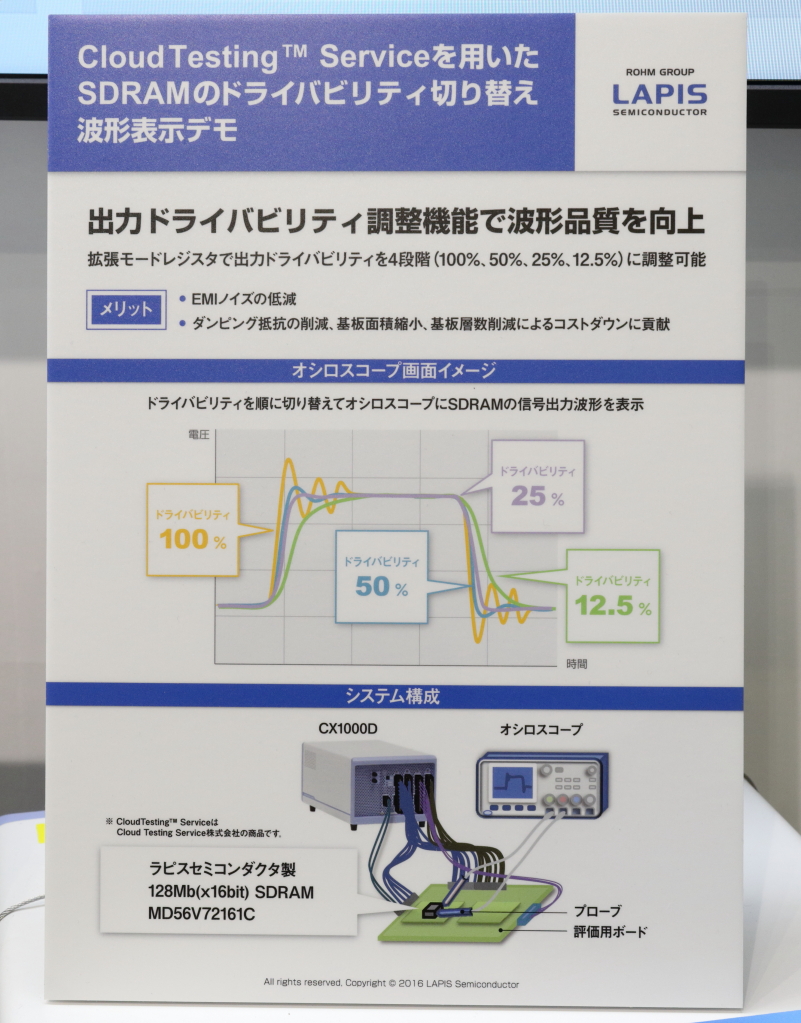 Panel describes demonstration overview and configuration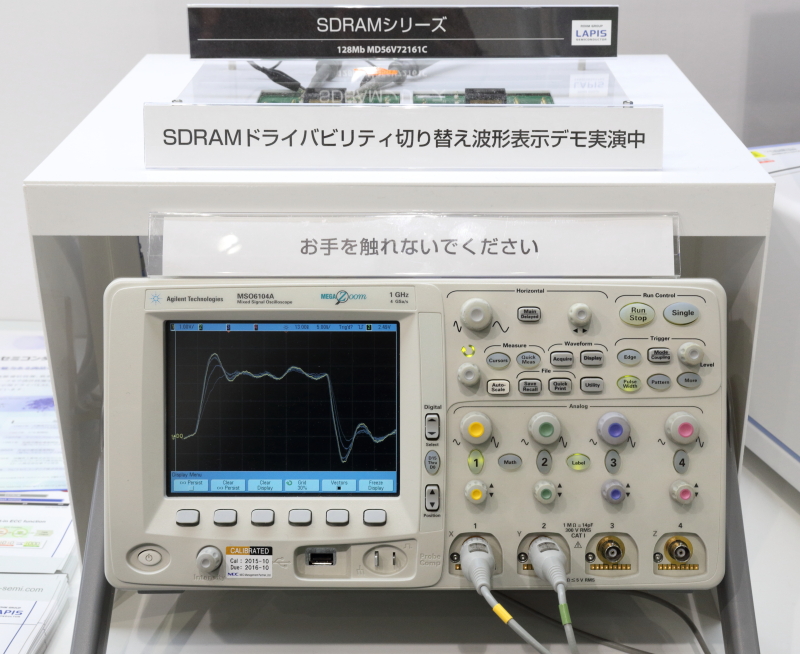 Oscilloscope displaying output waveform of each drivability
Participants saw the waveform of each drivability displayed on the oscilloscope and confirmed that the ringing was reduced by decreasing the drivability.
For more detail, please contact LAPIS Semiconductor Co., Ltd.(http://www.lapis-semi.com/en/)
---